Kerala Agricultural Development Society

KADS is a voluntary organization of farmers registered in 2001 under the Charitable Society Act, 1955 of Kerala. The mission of KADS is securing fair price to farm produces by avoiding middlemen, promotion of quality organic produce production, and assistance in sustainable management of natural resources through awareness campaign, promotion and practicing of eco-friendly agriculture. It currently has membership of 1242. KADS facilitates marketing...
...

More...

Hard Realities

Farmers in Kerala are passing through serious economic hardships, as they are unable to sell their various farm produces at reasonable costs. Middlemen strongly control and dictate the market of agricultural produces. A producer farmer does not get his share of the selling cost of the produce. Very often he is forced to make distress sale. These produces are invariably sold at very high cost and the middlemen are pocketing a large share.The farmers are denied opportunity to intervene in the market and do not have the bargaining power. The production of various produces – food grains, vegetables, cash crops in Kerala are dwindling alarmingly. The purchasing capacity of the farmer is fast declining which is indeed a threat to the livelihood security of large section of farmers...

Fair Trade

KADS is active in training our farmer groups to comply with fare trade norms to market their produce profitably. Fair trade certification facilitates farmers to get high price for their products as well as assured marketing arrangements through KADS.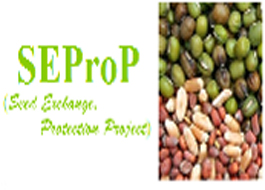 Calendar

1
2
3
4
5
6
7
8
9
10
11
12
13
14
15
16
17
18
19
20
21
22
23
24
25
26
27
28